A Weekend of Action: September 7-8th
We've been working hard this year to flip the Virginia Assembly from red to blue, and now we are thrilled to announce that we are partnering with one of the biggest players in Democratic politics: EMILY's List.  We're joining forces with the EMILY's List community on a joint Weekend of Action on September 7th and 8th, engaging activists across the country to increase the number of pro-choice Democratic women serving in the Virginia House of Delegates and state Senate.
Sister District volunteers will be welcoming EMILY's List members to events organized by local Sister District teams and affiliates across the country. Together, we'll be driving additional phonebanking support to candidates that both EMILY's List and Sister District have endorsed in 2019: Hala Ayala, Wendy Gooditis, Ghazala Hashmi, Karen Mallard, Debra Rodman, Shelly Simonds, and Cheryl Turpin.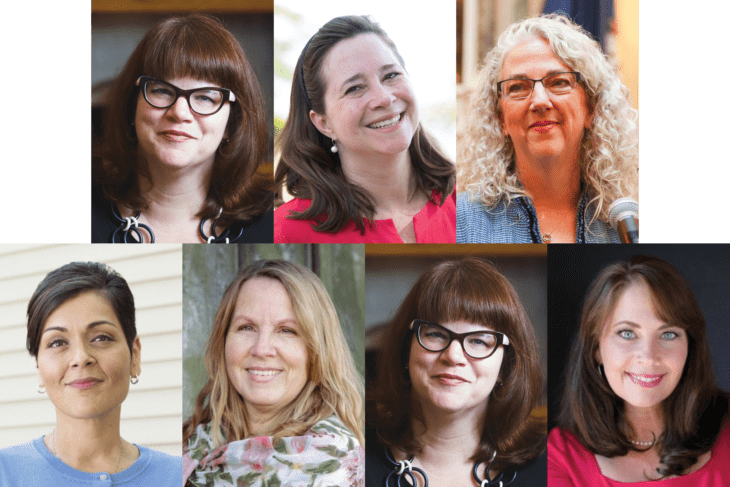 Getting Democratic Women Elected, Together
EMILY's List is the nation's largest resource for women in politics. Since EMILY's List was founded in 1985, it has raised over $600 million to support pro-choice Democratic women candidates and helped elect 150 women to the House, 26 to the Senate, 16 governors, and nearly 1,100 to state and local office.
We are proud to be working with this prestigious and effective organization – together, we can flip Virginia blue!
 This is the second year in a row we have partnered with EMILY's List – we launched the partnership in 2018 with Weekends of Action in support of candidates in Pennsylvania and Michigan.
How to Get Involved
If you're interested in getting involved, please sign up for an event near you!
And, download these images to share on social media. Be sure to use the hashtag #SDPWeekendofAction and tag @Sister_District and @EMILYsList so we can find it!